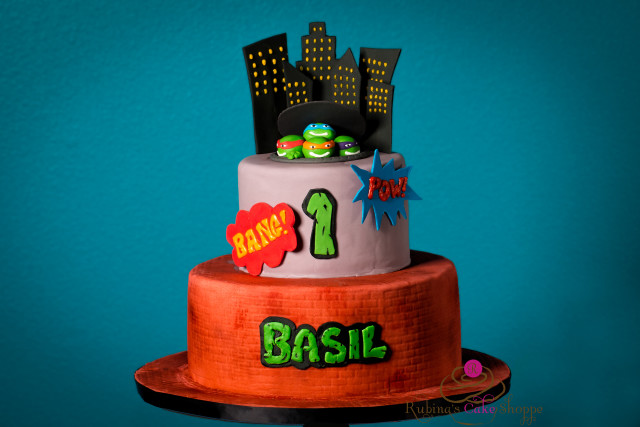 I had a ton of fun making this Teenage Mutant Ninja Turtles cake for Basil's first birthday party this past weekend. I love all the 80's comebacks! Making this cake brought back so many childhood memories. I still can't get that catchy old school TMNT theme song out of my head.
Basil's parents gave me these images to inspire the cake design: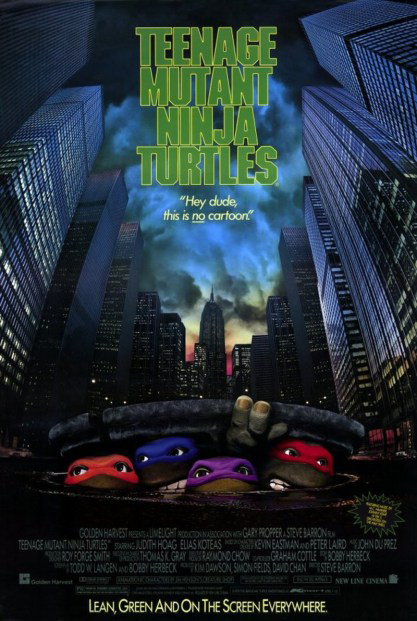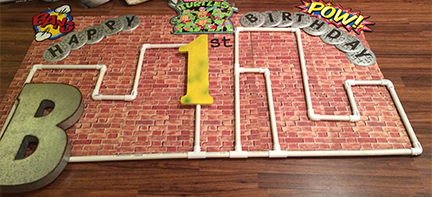 The original Teeenage Mutant Ninja Turtles Movie poster and an amazing backdrop that Basil's mom created for the birthday party.
After looking at these images, the design for this cake instantly popped into my mind. I loved the idea of the turtles coming out of the sewers into the the big city.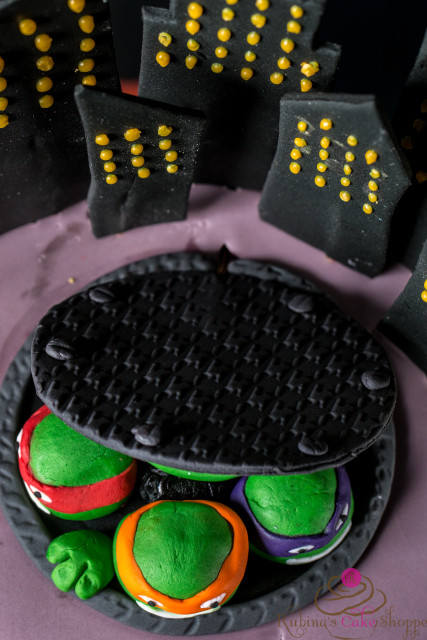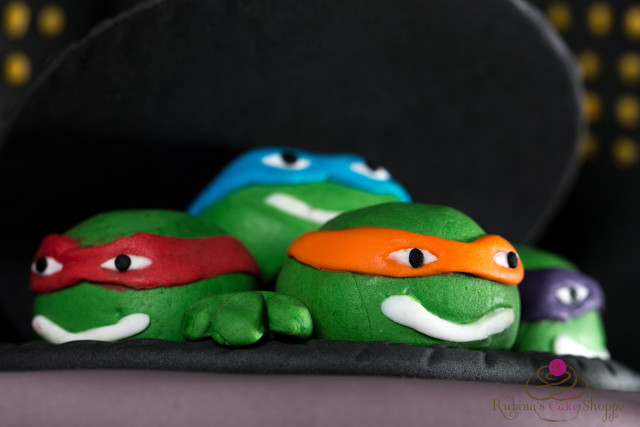 I wanted the cake to have the urban street feel like the movie poster but playful enough for a 1 year old. The "Pow!" and "Bang!", inspired from the backdrop, added the perfect amount of playfulness.
Here is a pic of the cake at the dessert table in front of the finished backdrop.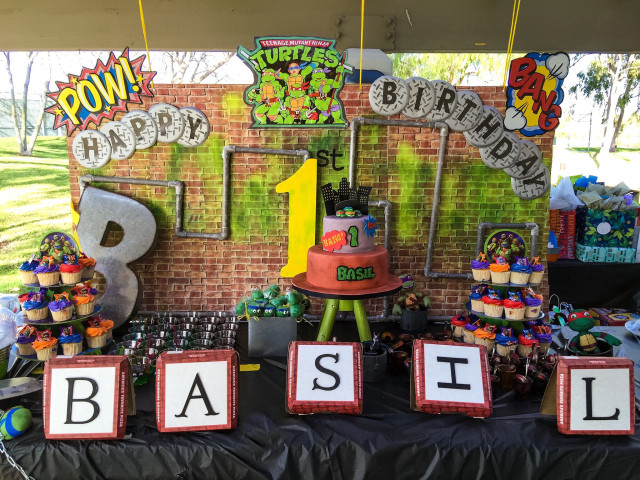 Hope you enjoyed my latest creation!